Image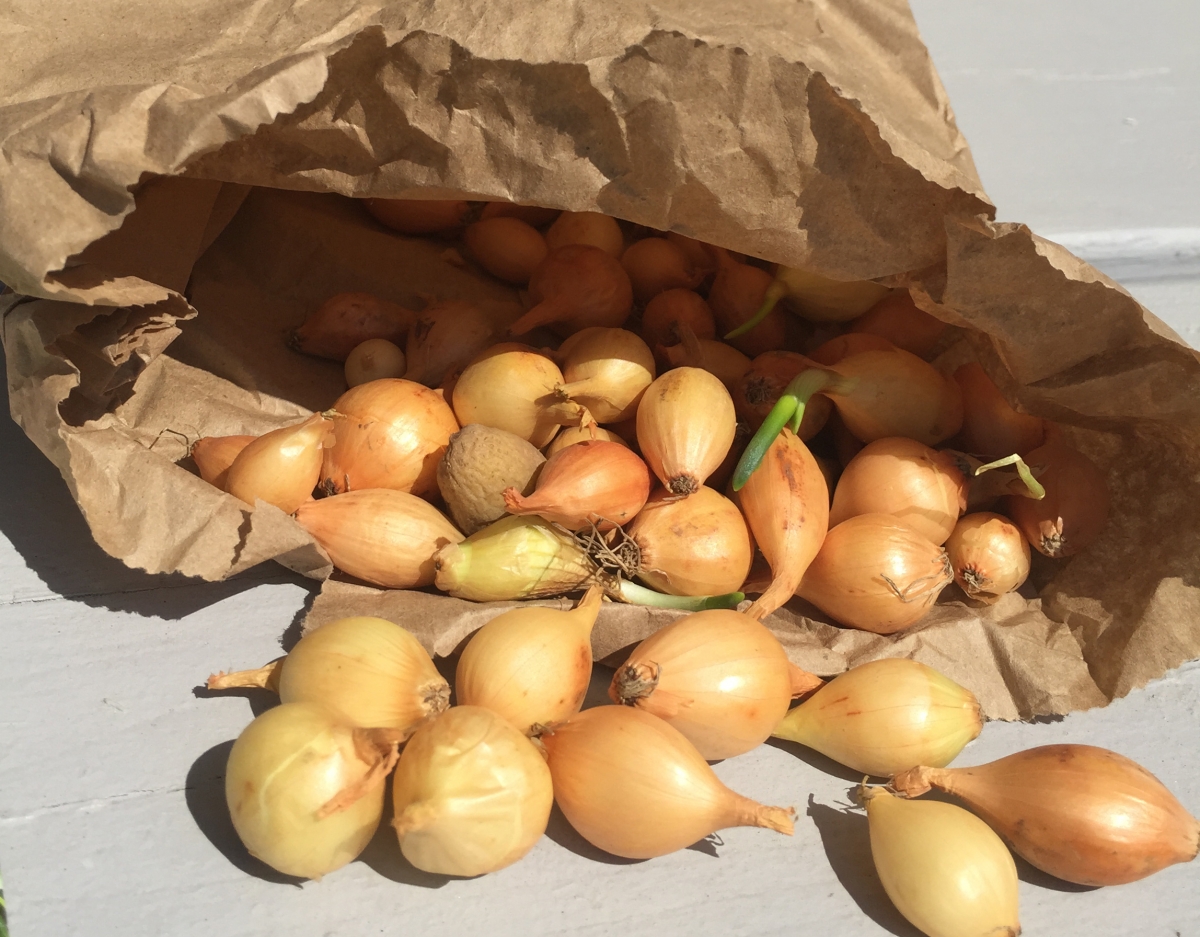 2020
The 2020 growing season was a bit unusual, but successful nonetheless! With a little pre-scheduling, sanitizing, and distancing, plants got planted and harvest got harvested. Thanks to Growing Friends for their time and dedication to this project. Our Porch Program went very well, and we are looking forward to next year.
Our garden is located outside of the Municipal Building at 151 King Street in Chester.
How we got started
In 2001, municipal staff started promoting a national program called "Plant-a-row, Grow-a-row" that asked gardeners to dedicate a row of their vegetable garden to growing food for local food banks. Shortly thereafter, we decided to have a garden of our own to show how fruitful a little work could be.
Staff gave up lunch hours to prepare, plant, and pick and gave the vegetables to the Lighthouse Food Bank under the Plant-a-row program, which provided all of the seeds.
Over the years, staff came and went, and the garden continued to flourish. We experimented with different vegetables, battled obstinate weeds, struggled with whose turn it was to water, and happily picked our bounty every Tuesday.
A few years ago, Council approved expansion and the small patch became a larger patch, about three times the original size. We expanded to include a natural herb garden, butterfly garden and a solitary fruit tree, which sadly met its demise the following year after meeting the ride-on lawnmower for the first time.
Where we are now
As we continue growing (pun intended), we invite you to visit the community garden when you have a few minutes. We assign garden beds, so if you are interested in planting one for yourself, please reach out. What is planted is entirely up to the selected gardener and the harvest is your own.
Accessibility was our focus for 2019 and remains a priority. Thanks to the TD Friends of the Environment Foundation, we incorporated the Porch Produce Program for those who can't access our community garden. There are 24 pre-planted container vegetable gardens available to those who are eligible and would like a small, freshly grown supply of select veggies right on their own doorstep. Preference will be given to those with mobility challenges, such as limited access to transportation or other challenges that limit movement. First come, first served and containers will be collected at the end of the season to be redistributed in the spring.
We constructed four new raised garden beds that allow those with mobility challenges an opportunity to enjoy the benefits of gardening and added another in 2020. These raised beds will accommodate wheelchairs and walkers, be high enough to either sit on or access more easily from a wheelchair than the lower, main beds. These beds are dedicated to gardeners with mobility issues. If a bed is not used individually, the Municipality will use it to supplement the public beds and it will be signed to indicate that it's open to the general public.
Herb and Pollinator Gardens
Have a look-see in our natural herb garden. If you see a plant you would like to have in your own garden, please let us know and we will provide you with a cutting or piece.
Our pollinator garden is settling in and growing bigger each season. Our milkweed has attracted Monarchs this season and last season, and we have had caterpillars!